St. Martin De Porres Food Bank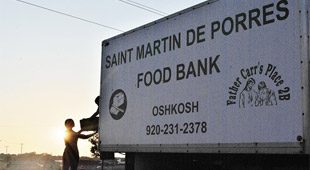 Our food bank is open to the public every Friday from 9:00 am – 11:45 am. All are welcomed with a smile and bags of groceries. We serve up to 200 families each week and are fortunate to be helped by individuals, businesses, schools, churches and other caring organizations. We are also thankful to have generous benefactors such as Festival Foods, Roundy's, Copp's, Pick 'n Save, Kwik Trip, Breadsmith, Sara Lee's Holsum Bakery and many others.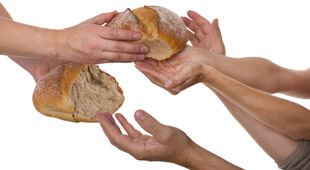 We have bread and other bakery products available Monday through Friday from 9:00am to 9:00pm in the entrance to our Family Wellness Center. Thanks to companies like Festival Foods, Breadsmith, Roundy's, Copps Food Center and Sara Lee's Holsum Bakery, we are able to share these items to help others.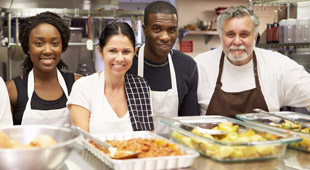 We serve over 1,000 meals per week to our residents and other members of the community. St. Joseph's Dining Room serves meals at noon and 5:00pm for men. Our Lady of Guadalupe Dining Room serves meals at 11:30am and 4:30pm for women and children.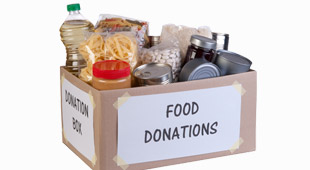 We encourage individuals or groups to start a food drive at their church, school, workplace or organization. We are happy to work with anyone wishing to serve. We will be here to welcome you as the food is dropped off or we will arrange to pick up your collected items.
Our food giving program began 35 years ago at St. Peter's Catholic Church when some generous youth in the area approached Father Carr and asked if they could collect food for the poor. Father shared his blessing and appreciation before they went door to door and collected food. Today, the Scouts organize a food drive in the fall and the Postal Workers run a drive in the spring. We also receive donations from grocery stores and other groups and individuals.$1 donated purchases 5lbs. of food through Feeding America.Individuals and families may give of their time and work together to help prepare and serve meals in our dining rooms. It is a very rewarding experience.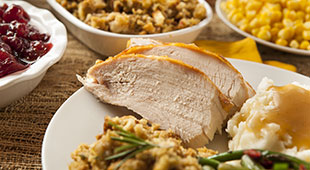 We serve or deliver up to 800 meals on Thanksgiving and up to 400 for Christmas and Easter. Food and financial donations to support this are crucial. We are so thankful for the hundreds of volunteers who help us prepare, serve or deliver meals.