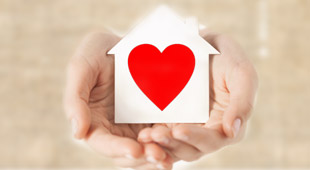 A temporary home is provided for men, women and children with various needs. we provide three meals a day in addition to support and guidance.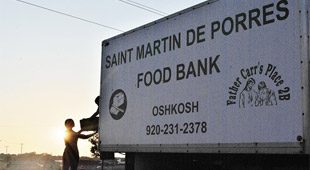 Our food bank provides groceries for those that need assistance each Friday. We  serve  daily meals as well as holiday meals. All are welcome.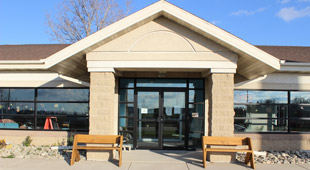 Licensed doctors and nurses donate their time to provide healthcare for the uninsured or underinsured. No appointments are necessary but call for doctor availability.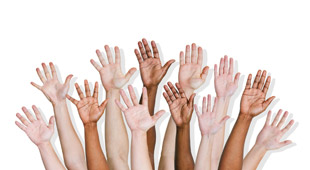 We welcome new volunteers. Any amount of time is appreciated. Donating your time and talents builds our community.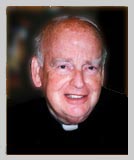 Father Carr's Place 2B is a Life Enrichment Center that ministers to the poor and provides family and community activities. We were founded by Father Martin Carr in 1974 as a Catholic Organization but welcome everyone. Our services are provided primarily by volunteers and we receive no government money. We are funded entirely by private donors and rely upon the generosity of others.
Our nearly 10-acre campus includes 4 buildings that serve as a community center, free medical clinic, community food bank, retreat center, dining rooms for daily meals, chapel and housing for the homeless. Our goal is to provide hope. We mentor others to foster independence and build a healthier life. Our volunteer opportunities and family fun activities help to build a strong community. Please help us make it stronger through your prayers, time, talents, or financial gifts. Thank you. Read more..
Needed Donations:
Turkeys
Chunky Soup
Tuna
Cereal
Mac & Cheese
Baked Beans
Butter
New Men's Medium and Large Boxer
Underwear Shorts
Shampoo
Shaving Cream
Floor Fans for Women's Residence
Walmart Gift Cards
Prayers for our residents, benefactors and
volunteers
Mozak EZ lawn tractor jack from Fleet
Farm
Ameriwood Home System Build Kendrick
Wardrobe Storage Closet for our Sisters (available online)
A Major Donor to Help Pave our Back Parking Lot
lowcows
Thanksgiving Mass at 9:00 AM Thanksgiving meal deliveries from 10:30 AM to Noon Thanksgiving meal from Noon to 1:30 PM,
lowcows
Are you a benefactor of Father Carr's? Would you consider becoming one? Giving Tuesday, November 28 is the perfect day to donate. Thrivent Financial is matching all donations up to $10,000. Father Carr's is 100% privately funded with no federal, state or other government funds. [...]
lowcows
December 23rd from 9AM-11AM. Children were invited to join us for breakfast, a gift and a visit from Santa.